Inspired by our amazing friend over at iZombie Obsessed, we're launching a new feature here at the site. This is something we'll write / post whenever Rose news are slow, like right now… Stuff coming up are "10 reasons to watch Maddigan's Quest" (and other films/TV shows of hers), "10 reasons to be obsessed with iZombie" and more. We hope you enjoy it!
Reason 10: She's amazing to her fans!
Everyone who meets Rose says the same thing about her; she's amazing!! She always takes time to talk, sign autograph and take photos, and she's always all smiles. Her team tends to have to drag her away from interviews at Con's and other events, as she just wants to please everyone and never wrap it up. She's also very sweet to her fans on twitter – running #AskRose regularly, replying to many, spending a lot of time favoring iZombie related tweets and more.
Reason 9: She's quirky as few
Rose's interviews are hoops of fun – she just loves to fool around and make funny faces. When we ran our "describe Rose in one word" on tumblr, "Quirky" was one of the words which we received repeatedly – and we have to agree!
Reason 8: She's beautiful AF
Like OH-MY-GOD ; how's it possible for one to be this beautiful, both inside and out ???? Natural, styled for the red carpet, dressed as a zombie … It doesn't matter, she's beautiful no matter what. We'll just let the following GIFs speak for themself, excuse us while we go crying over the perfectness in a corner…
Reason 7: She picks diverse (and amazing!) roles
A fairy, a zombie, a power ranger… Dramas, comedies, thrillers …. She kicks ass at whichever she picks!! And her characters almost always become a fan favorite in the fan base of the project she participates in. Our girl can do it ALL. The one thing we haven't seen her do yet is play a villain; but that might change soon … "I would like to play a villain. I've never played a true villain. That's something I'm actually looking at for a couple of [projects] right now, so it's very much on the horizon."
Reason 6: She's so sweet to everyone she knows
Unlike her character in the gif below (ahem … he had it coming though ), Rose is a real sweetheart! She's always extremely kind to all her co-stars and friends. If you read comments on her or tweets by her co-stars, they're always *VERY* positive – people just love her!! Which means she's clearly not just sweet whenever the camera is facing her way… She's actually a really nice girl. And who doesn't love a nice, sweet girl?
Reason 5: She's extremely talented
We've seen her act better than most. We've seen her show of various dancing skills. We've heard her sing like an angel. And we've heard her nail different accents. Is there anything she CAN'T do? We think no…
Reason 4: She's very brainy!
She spends her days eating brains (albeit fake), and she sure has a big one herself! Rose comes off as a very bright person in interviews, and it is obvious that she's educated and worldly.
Reason 3: She's determined & dedicated
To make it in the states when you're a girl from a small town in New Zealand is a big accomplishment. Rose has been acting almost her entire life, and it takes a lot of determination to continue to get great roles like the ones she has landed. She's also always very dedicated to the projects she does land, always speaking very warmly about them, doing a lot of research, working hard to get into character etc.; and she nails it every time.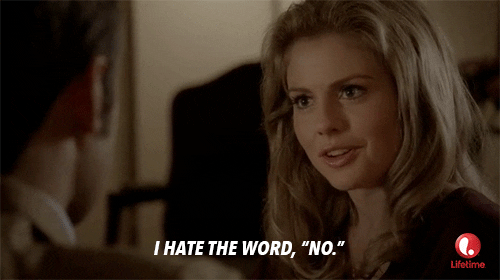 Reason 2: She's funny!
Have you ever made it through a Rose interview without giggling? We sure have not! She doesn't take herself too seriously, and she blurts out some hilarious comments every now and then (read: extremely often). We can spend hours watching her interviews due to this – and we fell a little bit deeper in love with every single remark!
Reason 1: She's humble and down to earth
Few actresses who has spent their entire life in the spotlight manage to stay as humble and down to earth as Rose is. And we absolutely love her for it! She always shows a lot of gratitude to everyone who has helped her get to where she is today, and it's clear that the fame hasn't gotten to her head at all. We hope you forever stay the same Rose!
So here you have 10 of our reasons to love Rose! Think of more? Then please let us know in the comments section (or on twitter)! Feedback to this type of post is also very welcome; is it something you want us to continue doing?
GIF credit: dailyizombie, deifysam, zombooyah2thesequel, dailyizombie, lukeycollins, colinodonorgasm,